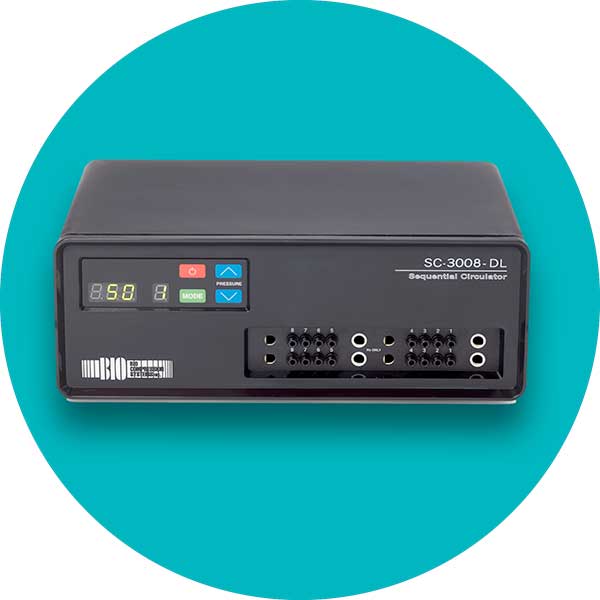 Pneumatic Compression Devices from VasoCARE®
Improving patients' lives with home compression therapy.

Better Made.
Better Performance.
Better Results.
Bio Compression's 4 and 8 chamber gradient sequential pneumatic compression devices are intended for treating lymphedema, lymphedema associated with venous insufficiency, and/or venous stasis ulcers.
Our compression devices are designed for home and hospital use. Ease of use pro-motes high compliance, positive results, reduced pain, and improved quality of life.
VasoCARE® understands that every patient is an individual with unique requirements, and offers custom limb sleeves to meet their specific needs.
Medicare and most private insurance companies cover Bio Compression Pneumatic Compression devices and limb sleeves.