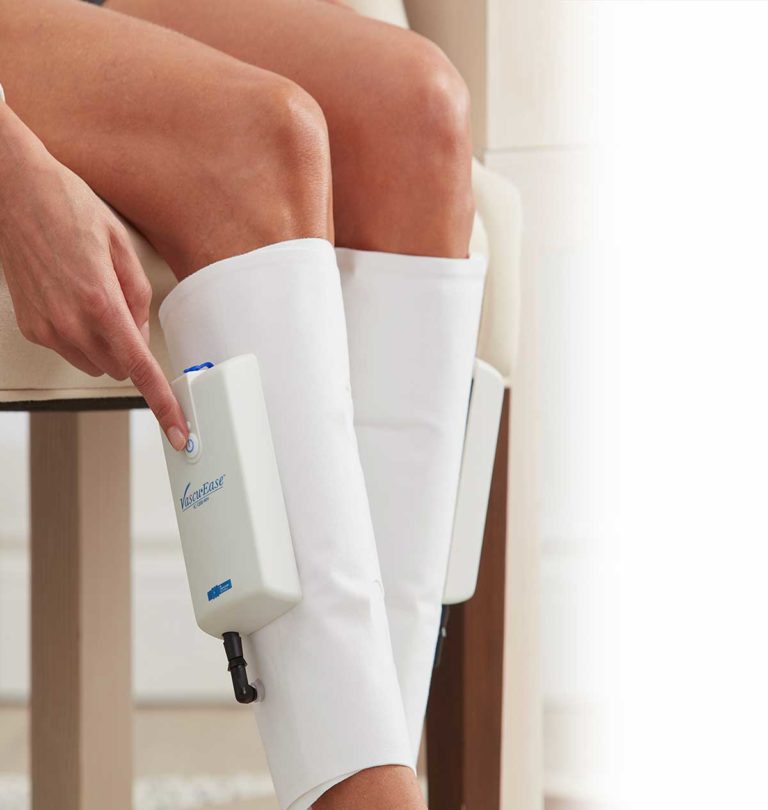 VascuEase™ Portable DVT System
VascuEase™represents a new level of care in the pneumatic compression device category for preventing DVT for non-ambulatory patients during hospital stay or while recovering at home.
Every minute, the device inflates the cuffs for 15-seconds at 50 mmHg before deflating the cuffs for 45-seconds which allows for venous refill. Mimicking the physiology of emptying and refilling of the leg veins helps prevent venous stasis. The fully integrated lithium ion battery supplies 20 hours of uninterrupted DVT prevention on a single charge. Portable, lightweight, and free of tubes helps prevent accidental falls.
The reusable VascuEase™with "one-size fits all sleeves" promotes cost savings. VascuEase™is engineered for maximum comfort, compliance, and positive results.
Technical Specifications
Size: 2.7" x 5.1"
Weight: Approx: .5 lbs
Mode of Operation: Cyclic
Power: 3.7v Li-ion battery pack
Key Features:
One button operation
Compact/fully portable
No cumbersome tubes
Sealed rechargeable battery
Compliance meter
Soft-touch, washable breathable sleeve
Adjustable grip strip for a perfect fit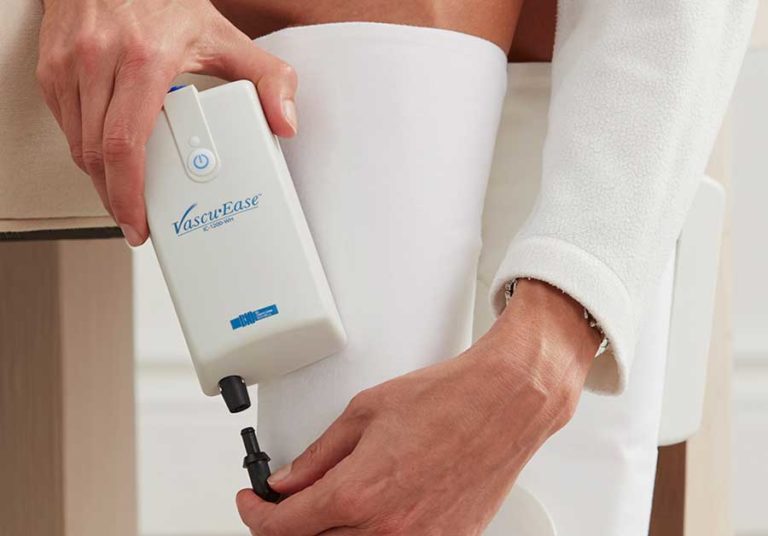 Contraindications:
Any local condition of the extremity interfering with application, but not limited to:
Dermatitis/Cellulitis
Post vein ligation
Gangrene
Skin grafts
Casts or splints
Severe vascular disease
Pulmonary edema
Severe congestive heart failure
Presence of DVT
Phlebitis or episodes of P.E.
Each Kit Contains:
2 VascuEase™Pumps
One Set of Sleeves
Charger
Return Box
User Manual