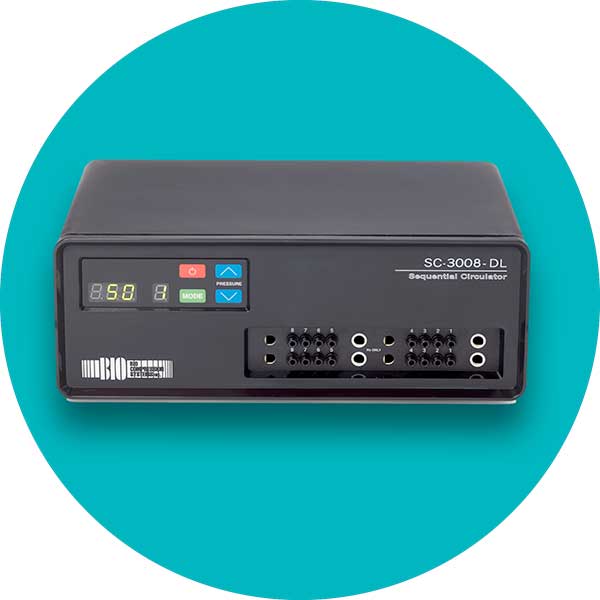 Pneumatic Compression Devices from VasoCARE®
VasoCARE Guarantees Positive Results.
Why prescribe the Sequential Circulator Pneumatic Compression Device?
Bio Compression is the leader with over thirty years in manufacturing pneumatic sequential compression therapy devices. Our devices mimic the venous and lymphatic systems by delivering gradient sequential compression for maximum reduction in swelling.Bio Compression provides over twenty-five different size arm and leg sleeves applicable to fit virtually every anatomical area in need of edema reduction, increased circulation, and promotion of enhanced wound healing.
For patients having special needs, Bio Compression is the only company in the world to manufacture custom arm and/or leg sleeves. All other companies utilize a zip-in insert to increase the girth of the pneumatic sleeve, however, the risk for developing fibrosis in the area (10-20%) not receiving dynamic compression therapy is increased.
VasoCARE guarantees positive results since the Bio Compression pumps address the underlying clinical issues along with being easy to use.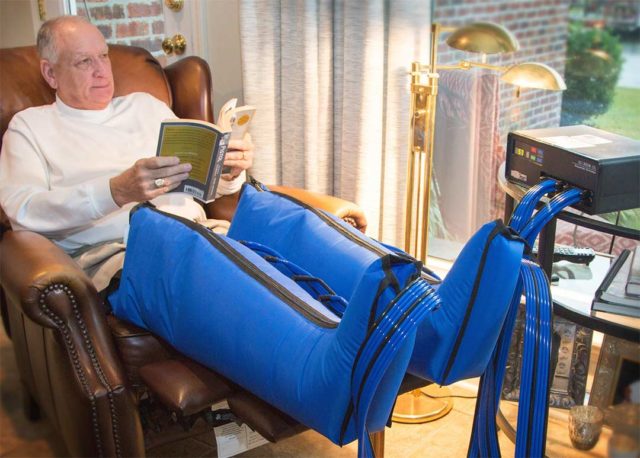 Note: VasoCARE handles all aspects involved with insurance billing including denials.