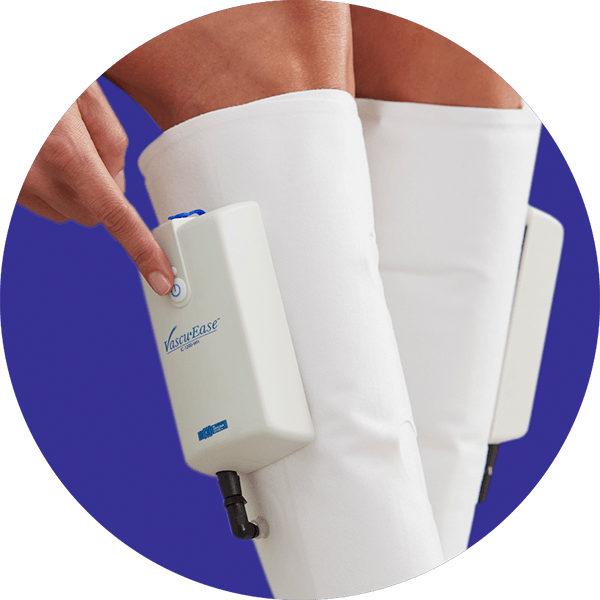 Provides consistent, quiet and comfortable DVT prevention therapy.
Why prescribe the VascuEase™ Portable DVT System?
The VascuEase™ DVT is the only portable DVT system manufactured in the USA.
Thirty years of manufacturing intermittent pneumatic compression devices went into the development of the VascuEase™ DVT device.
VascuEase™ DVT delivers 50 mmHg of compression to the calf area every minute. The gradient flow of 50 mmHg is designed to increase venous volume and velocity needed in preventing venous stasis and DVT.
Devices made in China operate on a spring mechanism. Once the pressure reaches 45 mmHg, these devices immediately release, making the hold time only 8 seconds.
Whereas, the VascuEase™ DVT utilizes pressure sensors for measuring the pressure during the inflation cycle. The VascuEase™ device inflates AND HOLDS for a total of 15 seconds at a pressure of 50 mmHg.
VascuEase™ DVT provides 20 hours of uninterrupted, comfortable DVT prevention therapy on a single charge. Other DVT devices hold a charge for under 10 hours.
VasoCARE guarantees high compliance and positive results due to ease of use and advanced technology.
Note: VasoCARE handles all aspects involved with insurance billing including denials.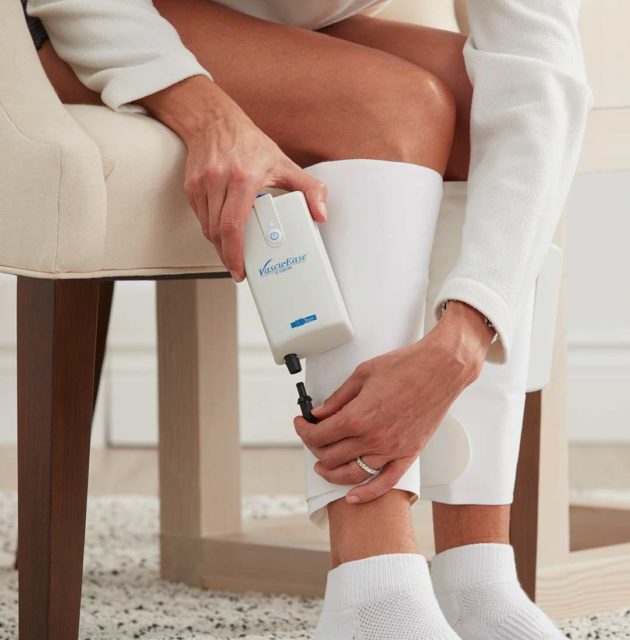 The only fully portable DVT device manufactured in the USA. Use the VascuEase™Portable DVT device anywhere!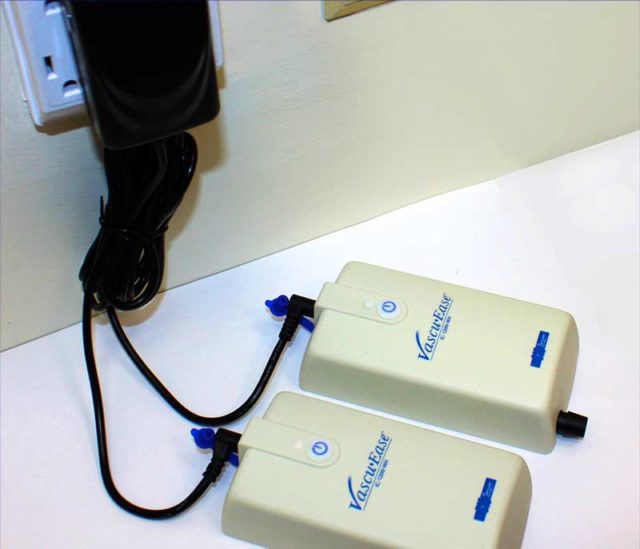 Provides up to 20 hours uninterrupted therapy on a single charge.
Steps for Ordering:
Complete, sign, and fax prescription/consult to VasoCARE at 866-455-5150