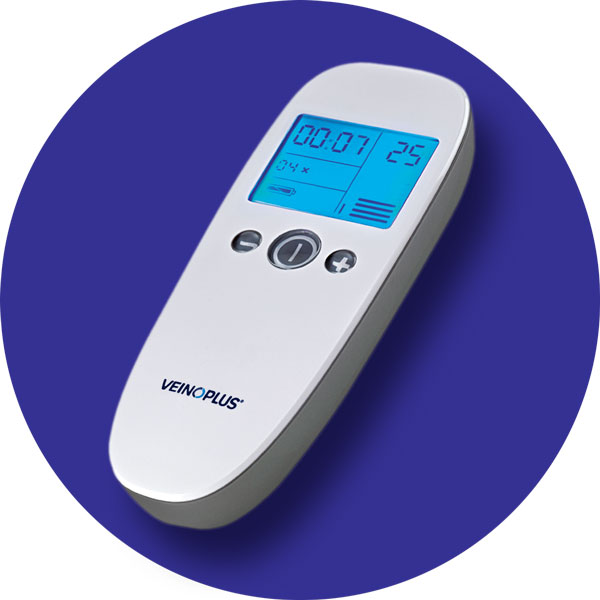 The VeinOPlus® Vascular device enhances the calf muscle pumping function, improves venous outflow to the heart, and arterial inflow to the lower extremities.
How does the VeinOPlus® Vascular device work?
Aching swollen legs, cold feet, limb pain while walking, or hard to heal foot or leg ulcers are symptoms of poor circulation present in chronic venous disease and/or peripheral arterial disease.
Over 60% of patients suffering with chronic venous disease and/or peripheral arterial disease have reduced calf muscle pump function due in part to the effects of the aging process and/or a lack of daily exercise due to living with osteoarthritis, musculoskeletal problems, foot/leg ulcers, limb pain, and a lack of motivation to exercise.
The VeinOPlus® device emits a specific electrical impulse every second to recruit the calf muscle fibers leading to muscle twitches much like the contractions experienced while walking.

Activating the calf musculoskeletal pump improves blood flow to the heart seven times and to the lower extremities five times.
FACT: Inactivity of the calf muscle pump results in a 47% decrease in venous outflow, 13% reduction in heart rate, and reduced arterial inflow to the legs.
FACT: The common denominator with total contact casting, walking boots, and Unna Boots is reduced range of motion (ROM) and disuse muscle atrophy. These products prevent normal foot propulsive and ankle flexion, leading to calf muscle pump dysfunction, decreased venous outflow, reduced arterial inflow, and delayed wound healing.
SOLUTION: VeinOPlus® stimulates calf muscle pump function by delivering an electrical impulse every second that leads to calf muscle contractions, improves venous outflow by 7x, arterial inflow by 5x, and accelerates wound healing. During each hour, the calf muscle pump is activated 3,600 times leading to improved blood flow in both the macrovascular and microvascular systems.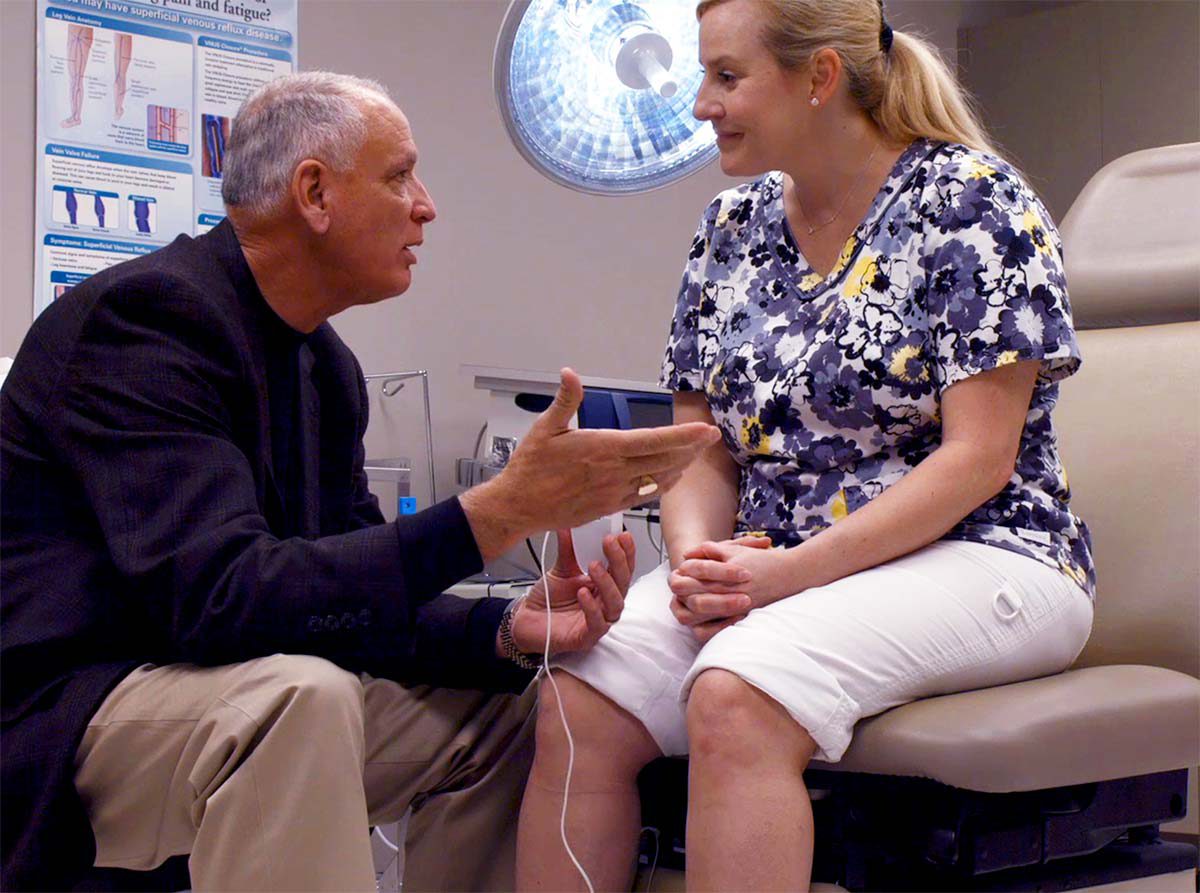 Medicare and private insurance companies cover the VeinOPlus Vascular device.