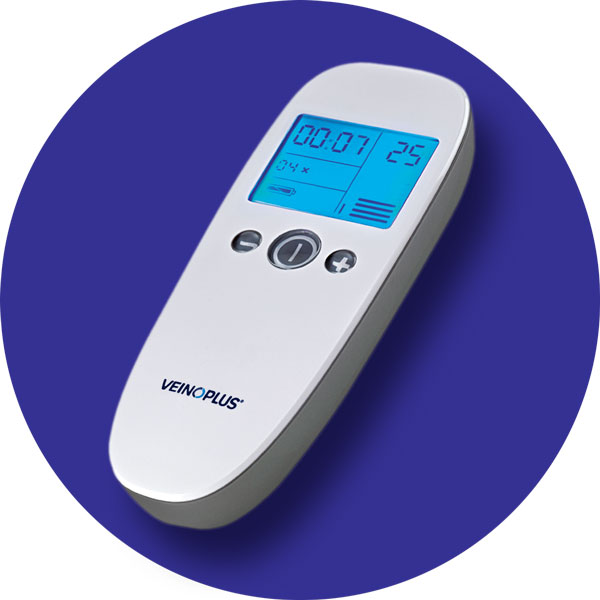 More stimulation with VeinOPlus® produces better results!
SECOND HEART TECHNOLOGY OF THE VEINOPLUS IS PROVEN TO ACCELERATE HEALING.
VeinOPlus® is a portable electro-muscle stimulator programmed for improving blood flow in the lower limbs. The VeinOPlus® Vascular device weighs 24 grams and is powered by a 9-volt battery.  The VeinOPlus is NOT a TENS unit.
VeinOPlus® utilizes proprietary electro-medicine technology developed by Dr. Cywinski, the holder of patents and over 100 scientific publications in the field of electrical stimulation of human tissue.
The VeinOPlus Vascular device increases blood flow for patients living with chronic edema, post-thrombotic syndrome, claudication limb pain, and hard-to-heal foot or leg ulcers. It's about treating underlying vascular conditions and improving the quality of life for patients living with these chronic vascular conditions.
FDA approved, and it works.
The VeinOPlus®, a class II device, is approved by the FDA and covered by Medicare and most insurance companies.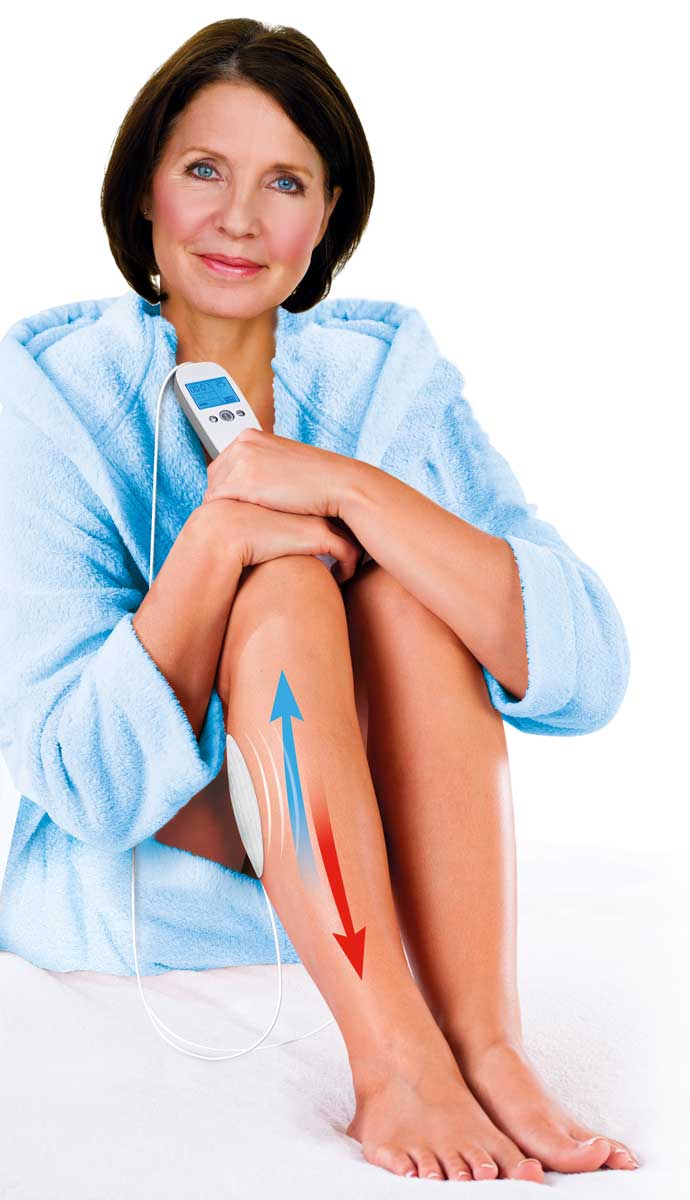 What can you expect?
Up to 90% reduction in edema.
Up to 80% decrease in leg pain.
Up to 4º increase in foot temperature.
Increase walking distance 100% without leg pain.
Ankle/Brachial Index improved by 5%.
TcPO₂ levels improved by 20%.
Accelerates foot/leg ulcer healing
Treatment Protocol with VeinOPlus.
Stasis Ulcers: two, one-hour sessions per day
Diabetic Ulcers: two, one-hour sessions per day
Chronic Edema: two, one-hour sessions per day
Claudication Limb Pain: two, one-hour sessions per day