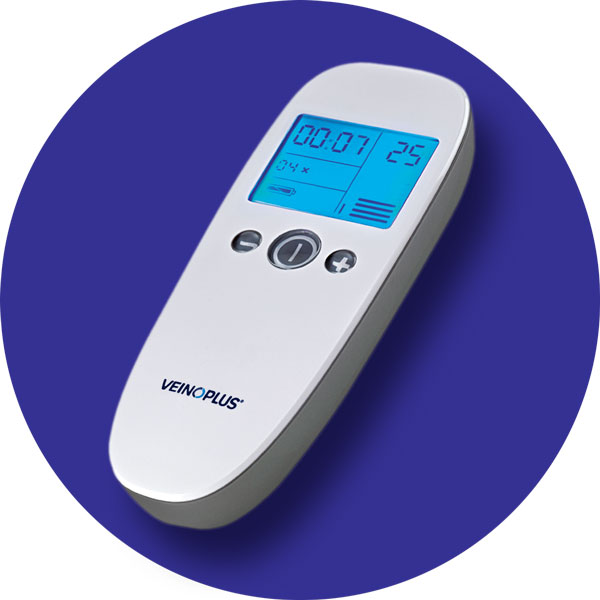 VasoCARE guarantees positive results with the VeinOPlus® Vascular device.
Why prescribe the VeinOPlus Vascular Device?
The VeinOPlus Vascular device treats calf muscle pump function with neuromuscular electrical stimulation. Physicians in all specialties are frustrated with their "couch potato" patients. The VeinOPlus stimulates the calf muscle fibers causing the muscle pump to contract much like when walking. Every second a twitch occurs which increases venous outflow 7 times and arterial inflow 5 times.
Patients realize a reduction in edema during their first therapy session. In fact, edema and limb pain is reduced 80%. VeinOPlus is proven to increase perfusion levels (TcPO₂) over 20% after one-hour of therapy.
Claudicants walk further without pain. Healing is accelerated for patients suffering with foot and/or leg ulcers.
VasoCARE guarantees positive results since the VeinOPlus Vascular devices address the underlying clinical issues, comfortable therapy, and the device is easy to use.
Note: VasoCARE handles all aspects involved with insurance billing including denials.